Books / Articles
As author of three books of essays and many guidebooks, I present here my newest offerings: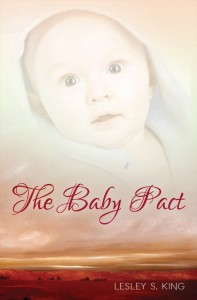 Jamie O'Leary always assumed she would have the whole pie. She's a freelance journalist who plays in the wilds of New Mexico's rivers and mountains where she kayaks, skis, bikes, climbs and runs. Yet there's one piece that she can't seem to manifest: the love of a mate and child.
As Jamie's fortieth birthday looms, everything changes. She and her best friend Elena Chavez initiate a pact they made years ago over margaritas: They will get pregnant any way possible and raise their own modern family.
Jamie tries to have a baby, but she realizes her picture is incomplete without the love of a man. Her quest to have it all takes her on adventures into the desert Southwest and beyond.
Through her journey, Jamie discovers that the love she seeks is closer than she ever imagined.
This inspiring debut novel is for every woman or man who has asked: What do I truly want?
Available Now at Your Local Bookstore and on

Amazon.
Click HERE to purchase or find out…
More About The Baby Pact
Blog Posts & Articles
After years of writing for such prestigious publications as The New York Times, Audubon, Frommer's Travel Guides and many others, I now write for my blog The Inner Adventure. Here are a few of my most popular posts, in video and written form:
My Beloved Stands Before Me
Watch the video
Travel
I continue to enjoy amazing travels, like this trip to Costa Rica:  • La Vie Claire Magazine, Costa Rica Article   (link to PDF)
And here's a trip I took to a Provençe Cooking School: • La Vie Claire Magazine, Provence Cooking School   (link to PDF)